Munopco's production of the stage adaptation of Irving Berlin's "White Christmas", currently playing at Scottish Rites Cathedral in Allentown, PA, is a merry, foot-tapping celebration of all things right and bright about our regional musical theater scene.... hordes of seasoned singers and enthusiastic dancers thundering, with novice performers firmly in tow, across an expansive, colorfully lit stage while lobbing nothing but good cheer into a house of 700 clapping hands, 350 smiling faces, and an equally respectable number of genuine laughs.
The storyline is as black and white as an unopened coloring book, but let us try to fill you in--- a pair of ex-footsoldiers who have struck gold on Broadway follow two aspiring chickadees to a struggling Vermont ski lodge that just happens to be owned and operated by their beloved former commanding officer.
Their one last call of duty for the 'old man' is to contrive to stage a benefit concert that will keep the joint open long enough to enjoy at least one more snowfall.
High level stagecraft on joyous parade more than compensates for a script so thinly scattered with believable dialogue that you could exit the theater at show's end thinking you'd just sat through a White House press conference instead of a 150 minutes long musical comedy.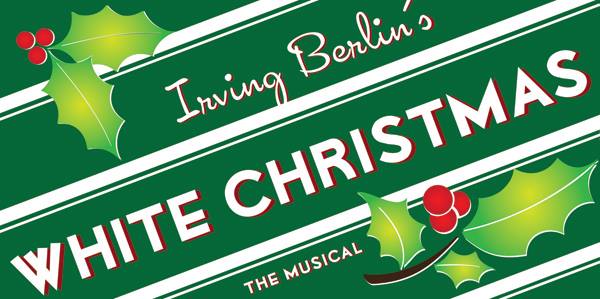 But, that clearly doesn't matter, nor should it; the audience loved every word of it
Kurt Carlson, a newcomer to Lehigh Valley stages but with a grand pedigree in musical theater, presents the winning portrayal of Bob Wallace, a WWII veteran who has fashioned a successful career on the New York stage and is drawn inexorably into a melodious relationship with the winsome Betty Haines, an aspiring singer played superbly by Elizabeth Marsh-Gilkeson.
The entire cast acquits itself vigorously, with multiple troupers in multiple roles.
But, the strongest performance of the day is unquestionably that of Susan McDermott, of a booming voice and physical presence, whose turn as the lifelong bridesmaid and lodge concierge Martha Watson leaves you wishing the plot, such as it is, could have found more opportunities for her to knock us flat with her Merman-esque bellows.
Applaud veteran director Rody Gilkeson for moving so many bodies back and forth from the far reaches of the playing area and into the aisles of the theater smoothly, succinctly, and seamlessly, and bow equally to choreographer Joey Schubert's hoofers for giving us more than enough quality footwork to compensate for the lack of a live orchestration of the show's score.
And by all means put your hands together for the striking costumes that often speak louder than the actors and steal scenes almost as regularly as the splendid cast, designed by the newly returned Nate Kuhns and aided by Mary Catherine Bracali.
'White Christmas' continues December 9 at 8PM and 2PM December 10 at Scottish Rite Cathedral, 1533 Hamilton St., Allentown.
For tickets contact munopco.org; This email address is being protected from spambots. You need JavaScript enabled to view it. ; 610-437-2441.