Family holiday classic brings singing, dancing and lots of holiday cheer to the MunOpCo stage.
Munopco Theatre Company is excited to present its 2017 holiday show, Irving Berlin's White Christmas . The musical will run Dec. 2nd and 9th at 8:00PM and Dec.3rd and 10th at 2:00PM. Tickets for the holiday classic can be purchased online at: https://app.arts-people.com/index.php?ticketing=munop
Based on the 1954 Technicolor film starring Bing Crosby, Danny Kaye, Rosemary Clooney and Vera Ellen, this sparkling musical will dazzle audiences with big dance numbers and the unforgettable music of Irving Berlin. Veterans Bob Wallace and Phil Davis have a successful song-and-dance act.
But when they follow two singing sisters to Vermont with romance on the mind, they discover that the nearly bankrupt lodge the sisters were scheduled to perform at happens to be owned by their former army commander.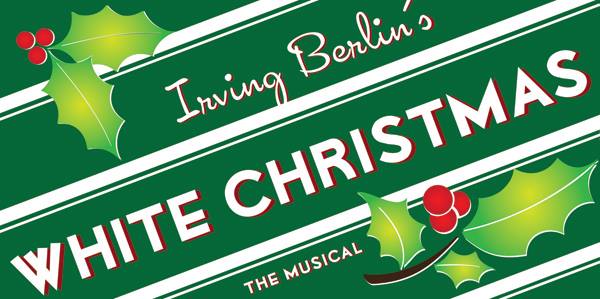 This holiday classic includes some of Irving Berlin's biggest hits, such as "Blue Skies," "I Love a Piano," "How Deep Is the Ocean" and, of course, the perennial favorite, "White Christmas."
The cast for the Munopco holiday show will feature Kurt Carlson as Bob Wallace, Elizabeth Marsh-Gilkeson as Betty Haynes, Brian Jones as Phil Davis and Sherilyn Jones as Judy Haynes.
Also featured are John Bracali as General Waverly, Lillie Braisted in the role of Susan Waverly and Susan McDermott as Martha Watson.
Rounding out the cast are Denise Bergenheier,John Bertone, Pamela Braisted,Fred Broadbent, Robert Calder, Diana Colahan, Trevor Colahan, Deborah D'Haiti, Cindy Ernst, Jonathan Hammer, Darice Hoffmann, Deb Jacoby, Tony Kohl, Nate Kuhns, Mackenzie Lewis, Denise Long, Caitlin McDermott, Jaedon Muhl, Beth Sucro, Lisa Suppan, Jessica Weber, Ted Williams, and Deven Windisch.
Irving Berlin's White Christmas is directed by Rody Gilkeson, choreographed by Joey Schubert, and musically directed by Nancy Broadbent.
"White Christmas is one of the most beloved shows of the holiday season and we're so excited to bring our own production to the Munopco stage," said Gilkeson.
"The holiday season is about being with the ones you love and coming together as a community, and that's exactly what this show delivers.
"What better way to get in the spirit of the season. "
Irving Berlin's White Christmas features music and lyrics by Irving Berlin with a book by David Ives and Paul Blake.
The production's creative team includes, Brett Oliveira (scenic design), Jon Tobias (lighting design & sound design), Nate Kuhns (costume design), Mary Catherine Bracali (additional costume design), Darice Hoffmann (props design) and Michelle Cerrone ( Stage manager).
For tickets and more information, click here: https://app.arts-people.com/index.php?ticketing=munop