The Pennsylvania Playhouse is thrilled to present the holiday musical The Happy Elf, running Friday, December 1st through the 17th.
The Happy Elf is a musical comedy by the Grammy Award-winning and Tony Award-nominated composer and lyricist, Harry Connick, Jr.
The Happy Elf tells the tale of Eubie the Elf, a lovable fellow who wants to spread Christmas joy throughout the town of Bluesville.
Eubie, the happiest elf at the North Pole, longs to be a part of Santa's sleigh team.
Instead, he's stuck checking the naughty-or-nice lists.
Then, one Christmas Eve, he finds that in the whole town of Bluesville not a single person has been nice! Can he turn a whole town of naughty children nice in just one day?
The cast of this festive holiday musical includes: Paul Bonnici, Beth Breiner, Mark Breiner, David Burke, Valerie Piro Conner, Sam Durigon, Billy Ehrlacher, Jonathan Fehnel, Libby Guman, Lyla Keifer, Thomas Kennebeck, Aryah Koch, Danielle Martin, Edward Nuber, Dominick Philip, Azahr Ramlie, Sadie Reese, Mary Ann Reilly, Mary Jo Rutkoski, Julisa Trinidad, Jessica Weaver, and Tracy Weaver.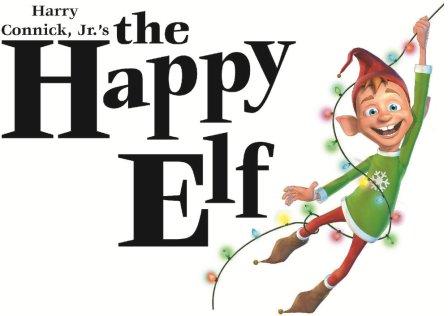 Directed by Bill Mutimer, with musical director Lucille Kincaid, choreographer Tina Sones-Williams and stage manager Joanne Kelhart.
Tickets are available online at www.paplayhouse.org or by calling 610-865-6665 or may be purchased as the box office on the night of the show.
Adults: $25, Students: $22 (0-18 years old or student with proper ID), Seniors: $22 (65+ years old).
Please note: Student/Senior discounts available on Thursday, Friday and Sunday Only!

For additional information please contact publicity chair Brian McDermott at This email address is being protected from spambots. You need JavaScript enabled to view it. or at 484-347-3901.